The halcyon days of Summer cycling are sadly gone, folks, and it's time to put on our big pants and brace ourselves for the more unsettled, challenging conditions that Winter chucks our way. The following are some winter cycling tips I have put together for when you head out into the winter elements.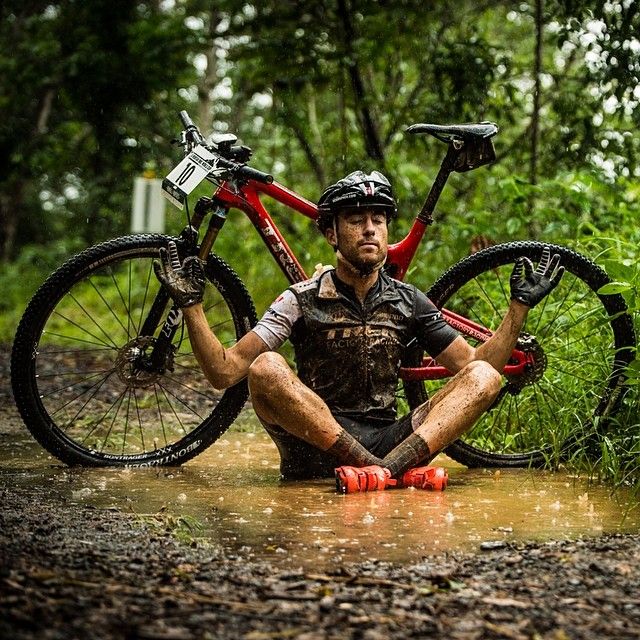 CLOTHING – an obvious key part of the checklist. Base layers, headband/skull cap, shoe covers, gloves, bib tights or leg warmers. It's unlikely you'll overheat on the bike in the depths of Winter, so it's important to wear more than you think you will need.
LIGHTS – preferably rechargeable so that you can be confident that they'll remain charged and remember to remove from the bike post ride and plug them in.The sun is weakest in the Winter and those gloomy, overcast days can make cyclists difficult to be seen so even more essential to just have them on regardless of the time of day to be safer.
PUNCTURE REPAIR KIT – preferably a couple and/or spare inner tubes and a working pump as it's a miserable time of year to be caught out and have to wait around for your rescue team.
TYRES – tyres should ideally be a bit wider than your summer tyres and with slightly less pressure so that they have more traction especially on mud and corners.
MUDGUARDS – not only to stop grime travelling all over you, but also to make you a more popular member of a cycling group. Indeed, many clubs won't let you on group rides without them attached.
ESSENTIALS – mobile, obviously; water bottles with mud caps; and even a small space blanket for a roadside emergency.
BIKE MAINTENANCE – keep on top of cleaning your bike and giving it the once over in terms of oiling the chain and checking cables after each ride is to prevent mechanical failures.
CAREFUL CYCLING – mud is a big risk factor in wet weather and being mindful of your cycling before you come across it is essential. Controlling the bike and speed when you're in a patch is difficult so ensure that, more than usual, you employ a smooth constant speed keeping accelerations and braking to a minimum. Avoid braking on the corners else you may well end up with a slide out. If you come across a patch of ice don't pedal and stick to a straight line.
Have you got any tips to share for cycling more safely/comfortably in Winter? Please do share them.
Any questions or if you need any of the kit mentioned, please do let us know 🙂