Marathon Sports Massage in Chippenham, Corsham and Trowbridge
These marathon packages have been carefully designed to help get you to the start line injury free. As a marathon runner myself, I have incorporated exactly what I know I would want from a package and made them comprehensive and a fair price. You should be able to find an option suitable for you but, if not, contact me and we'll have a chat about a tailored package. Each of the options include some or all of the following:
Strength and Conditioning for Running
Strength and conditioning is a valuable tool to enable your body to be strong enough to cope with the demands that long distance running places upon it. We would do an initial assessment, I tailor a plan to your weaknesses or areas that need improvement and then over the next 3 months, we reassess and progress the strengthening.
30 minutes Sports Massage Therapy
The 30 minute sessions are enough to keep on top of niggles or to catch them before they develop into an injury, especially when done regularly throughout your programme.
1 hour Sports Massage Therapy
The 1 hour sessions of deep soft tissue therapy really help the body to recover properly from the stresses and strains that running can cause us physically.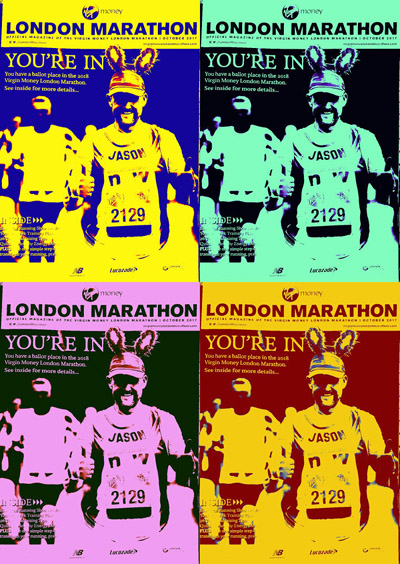 Gait  Analysis
For those runners prone to injury, a gait analysis is a way of providing essential information about your running form and work out ways to improve it. We would look at areas that need work on and I will provide drills and advice on improving form to reduce injuries and increase performance.
OPTION 1: 16 week marathon package
5 x 1 hour sessions
Strength and conditioning plan (person specific) and updated with 3 progression meetings
Full Price = £280  Package Price = £250
OPTION 2:  16 week marathon package
8 x 30 mins every other week
Strength and conditioning plan (person specific) and updated with 3 progression meetings
Full Price =  £280   Package Price = £250
OPTION 3: 16 week marathon package
4 x 1 hour sessions
5 x 30 mins
Full Price = £285   Package Price = £240
OPTION 4: 16 week marathon package
4 x 1 hour sessions
5 x 30 mins
Strength and conditioning plan (person specific) and updated with 3 progression meeting
FULL PRICE = £365    Package Price = £310
OPTION 5: 16 week marathon package
5 x 1 hour sessions
Gait analysis
Strength and conditioning plan (person specific) and updated with 3 progression meetings
Full Price = 360     Package Price = £310