HALF MARATHON TIPS
With the Chippenham Half Marathon just around the corner, I've asked some of my clients and experienced half marathon running friends, for their best half marathon tips. Here they are collated in one handy article for you ahead of this weekend's event: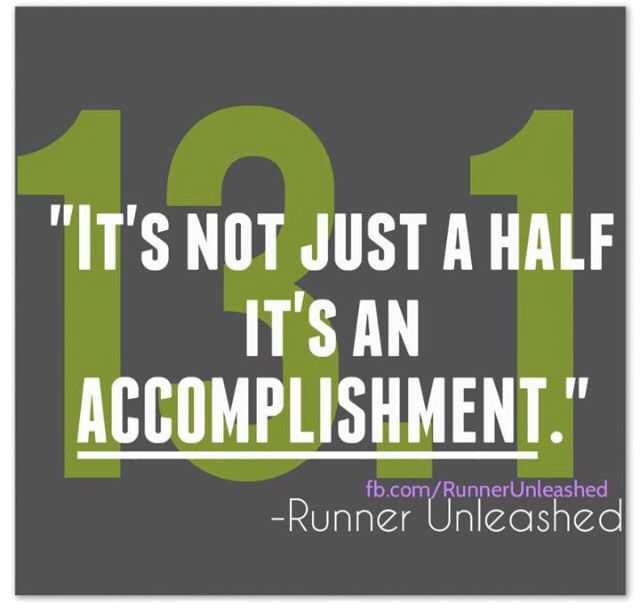 Use vaseline on nipples (if male, no comment on female!), if it's wet or very warm. The continual rubbing on sensitive areas can look like some hideous lactation incident has occurred!
Stuart Henderson, HM pb: 1:16:29
For me I'd say doing the first mile no faster than the average pace you want to run for the whole half – if feeling good try to hold it in until later in the race, mile 8-10 and then unleash the beast! Take water at every station even if it's just to swish it around your mouth and spit it out!
Eilidh Bell, HM pb: 1:22:26
Split your long runs into 3 and make them progressively quicker, I.e. 15 miles could be first 5M @ 15 to 30 seconds slower than MP; next 5M @ MP ( or 0 to 15s slower than MP) then the last 5M up to 15s faster than MP. This helps your body to run negative split races (or at least even splits), specifically aimed at marathons. Your body gets used to maintaining or increasing pace as you learn not to go off too fast.
When finishing a training session, just do 4-6 100m sprints/strides. This helps when racing shorter distances because when your legs are tired and there is someone neck a neck with you, you should be able to out sprint them as you've been practising on tired legs.
Ensure you include recovery runs in your training plan and these really should be run at a very easy pace to ensure you have the energy required for the speed sessions. If you don't, you're in danger of running all your runs at the same pace. There's a very good saying: "if you always do what you've done before, you'll always achieve what you've achieved before".
Vicky Cooper, HM pb: 1.31.09
Get used to running at your predicted HM pace. Incorporate HM paced efforts into your regular sessions. 1 in every 3 or 4 long runs you could put in 5 miles at HM pace.
Always warm up and warm down by having a light run to loosen up.
Follow a plan!
Paul Gardiner, HM pb: 1:13:15
Firstly just because you feel great at mile 3 remember you still have another 10 miles to go and the race only really starts at mile 10! Secondly if you're using gels use the time or mileage you take them at to break down the race into manageable chunks/goals, e.g. taking a gel at mile 5 and then mile 10 are two goals and then it's only a parkrun to go!
Liz Laird, HM pb: 1:47 (and 66 HMs!)
Keep a 2ltr bottle of water in the fridge 4 days beforehand; drink it and refill it daily along with your normal intake of fluids to ensure you're well hydrated for the race day.
Richard Biggs, HM pb: 1:51
Don't go off too fast and take a gel at around 9 miles for the final push!
Stewart Unsworth, HM pb: 1:41:01
Run your own race, don't worry about what anyone else is doing.
Always have a purpose or cause so when it gets tough, dedicate a mile to something or someone special.
Break it down into 4 x 3 mile blocks so it doesn't make the distance seem so far
Jenny Creed, HM pb: 1:32:03
Have a decent breakfast at least 2 hours before race starts.
Get your running kit together the night before your event. Put your number on your vest and gels at the ready.
Have electrolytes and extra water the day before so you are fully hydrated pre race day.
Stewart Mcmillan, HM pb: 1:37
My half marathon tip would be not to set off too fast. Keep to just below race pace for first mile and let your breathing settle and cadence kick in before pushing on. I have learned the hard way chasing a PB and set off way too fast in first 2 miles and needless to say, the last two miles my legs wouldn't work. Start slower to sustain a good pace at the end.
Claire Frances, HM pb: 1:28
If you need help with your running, or a pre or post half marathon treatment, please get in touch. If you would like to add to this Half Marathon Tips article please feel free to contact me with your additions.