Dry Needling is a very successful medical treatment, working well in conjunction with soft tissue therapy. It uses very thin needles (the same as those used in acupuncture) without any medication (a dry needle) to achieve its aim.
Dry Needling is used to treat pain and dysfunction caused by muscle problems, headaches, and some nerve problems. It is not the same as acupuncture, which is part of Traditional Chinese Medicine; dry needling is a western medicine technique.
The aim of dry needling is to specifically heal and restore muscle and fascia function. This is important as continued activity with poor muscle function may lead to further tissue damage and increased pain. When combined with conventional treatment options, such as massage and other soft tissue therapy techniques, dry needling can reduce pain, and heal and restore normal tissue function.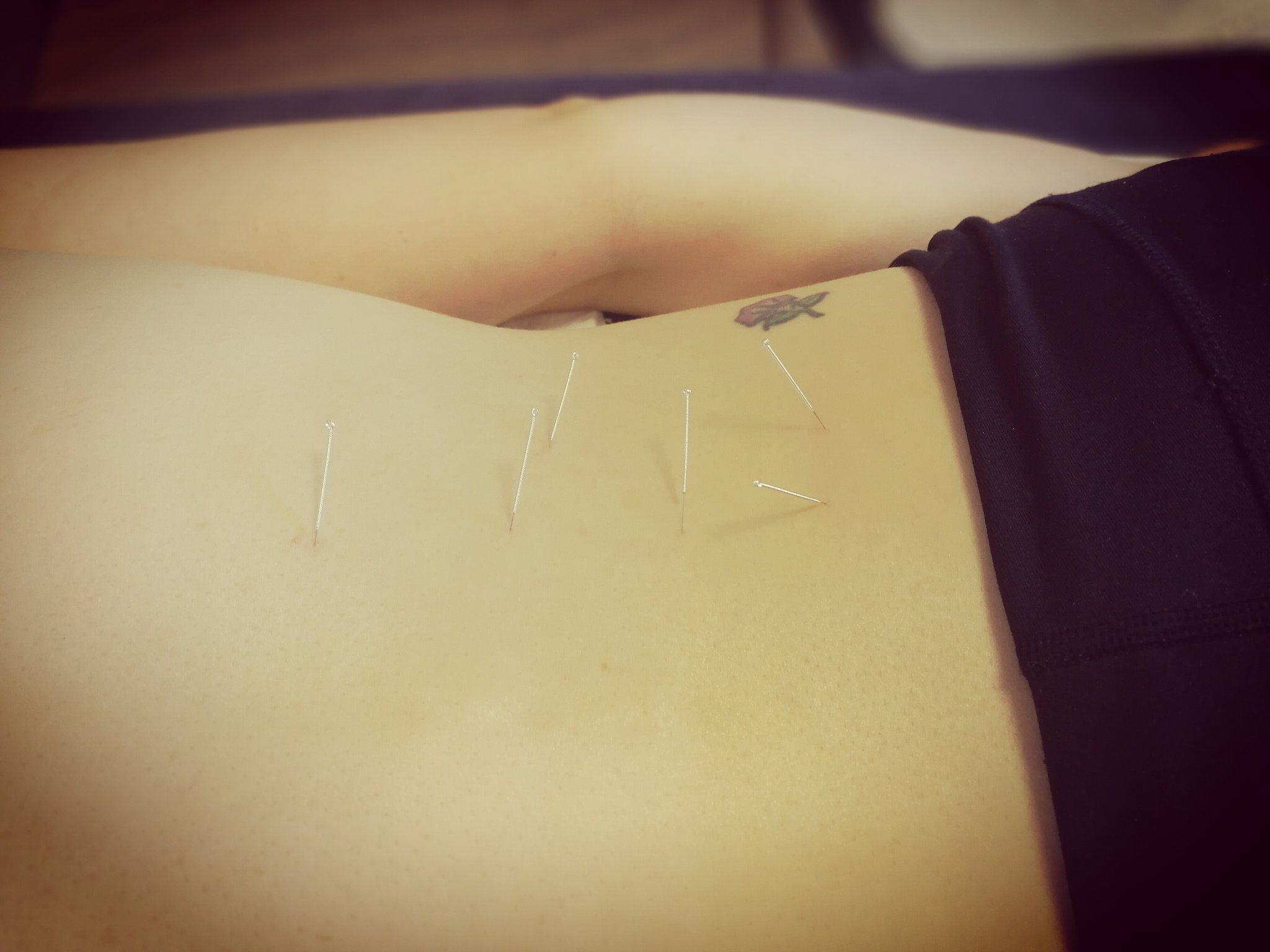 The exact mechanisms of dry needling are complex and not fully known. However, there is some scientific evidence that supports the positive effect inserting a needle has on the electrical and chemical communications that take place in our nervous system. These include inhibiting the transmission of pain signals in our spinal cord and increasing the release of endorphins (pain relieving chemicals) within our brains. A muscle in constant spasm becomes a damaged muscle due to there being less blood flow to the affected area. This means reduced oxygen and nutrients to the muscle. Muscle fibres die and are replaced by fibrous scar tissue, of a harder consistency than normal fibres. This in turn holds the muscle tense, prevents muscle metabolites from leaving the muscle and causes continued spasm and pain. Putting a needle into an active trigger point (a myofascial trigger point consists of multiple contraction knots, which are related to the production and maintenance of the pain cycle), causes the muscle to relax.
A needle is chosen, a length and thickness of needle appropriate for your condition and your body size, and then inserted through the skin at the appropriate place. You will feel a small pinprick. Depending on the type of needle technique chosen, you may also feel a muscle ache and a muscle twitch. In general, there is very little risk associated with this technique. You may have a little bruising around the needle site, much the same as you would with any injection. Fainting may occur in a very small minority of people.
As previously mentioned, dry needling can be very effective as part of your soft tissue therapy/sports massage treatment. However, there is no pressure to have it; it is another therapist's tool and you will still have an effective and full treatment without.
For more information about dry needling in Chippenham and other sports massage treatments we offer, please get in touch.